Rincon Grubb Oil Field
Goal:

To eliminate polluted storm water runoff from coastal oil fields in Ventura County

Year Started:

2012

Client:

Environmental Defense Center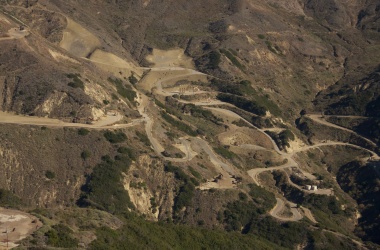 VICTORY
Oil field operations commonly discharge a wide range of conventional and hazardous pollutants, such as oil and grease, toxic chemicals, and sediment. These pollutants can pose risks to fish and other aquatic organisms, wildlife, and human health. In May 2013, surfers, swimmers and friends of the coast in Ventura County scored a big win as EDC settled a lawsuit brought against a large oil and gas company for violating the Clean Water Act. Polluted storm water runoff from Vintage Production California LLC's Rincon Grubb oil field drains directly onto popular beaches from Hobsons to Solimar and into the ocean. The 4,236 acre oil field is located in the steep coastal mountains of northern Ventura County, and is used to conduct oil exploration and production activities including hydraulic fracking.
"We all deserve clean water and healthy places to play outside, and as a surfer I know all too well the risks of exposure to polluted surf. This settlement is an important first step to assuring the people of Ventura County that they can be safe in taking their families to enjoy a day at the beach."

-EDC Senior Attorney, Brian Segee
After learning that Vintage continuously reported contamination levels high above allowable benchmarks and guidelines and failed to implement any efforts to address the issue, EDC filed a lawsuit in 2012. Our hope was to bring the company into compliance and improve the water quality along the many miles of coast that receive untreated runoff from the oil field. Storm water contaminated with toxic and cancer-causing chemicals and other hazardous materials are a dangerous problem and, unfortunately, not uncommon on the coast of northern Ventura County. With this settlement, Vintage Production has had to take big steps to monitor and improve water quality in storm water runoff and to provide notice any time they intend to frack in the oil field. The oil company additionally agreed to contribute $97,000 to the Northern Ventura County Coastal Watershed Fund, which funded the first thorough watershed assessment of the area in order to better understand the impacts from the oil field on this coastal area.