Join our Team
Thank you for your interest in being part of this small and dedicated team! We welcome your application!
Jobs
Executive Director
EDC is seeking an inspirational and collaborative Executive Director to strengthen the organization and its capacity to ensure the health of the region's environment and of the local communities that depend upon it.
The Executive Director (ED) is often the face of the organization and translator of EDC's legal and policy work to the public and to donors. Critical to the connectivity of the organization to the community and to its supporters, this role requires passion for the environment and for environmental justice, an ability to understand EDC's environmental protection and advocacy objectives, and extraordinary goodwill and openness to effectively work with community concerns and build support from the public, donors, and all those in a position to join in this mission.
The ED will bring authentic leadership to EDC's environmental advocacy and justice work across the entire three-county service area. As a key spokesperson, the ED is responsible for growing and developing important community and donor relationships. The ED is responsible for EDC's administration and for ensuring a foundation for long-term organizational health including the retention of staff and institutional knowledge. The ED will embrace collaboration and lead with a team-oriented mindset through co-leadership of the organization with the Chief Counsel and through day-to-day work with Board members, staff, and other partners.
For additional details or to submit your resume and cover letter for review, please contact;
Nancy Painter
[email protected]
(415) 202- 6240
This position is a full-time role with an estimated salary range of $130K to $150K. Qualified candidates with higher salary expectations will be given consideration.
.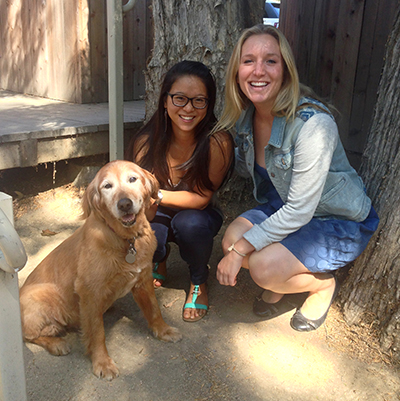 Internships
We do not have any internships available at this time. Please check back for future opportunities.
Law Clerk Program
EDC hires law students for summer clerkships as well as externships during the regular school year. Law clerks and externs are involved in substantive activities such as conducting legal research; drafting memos and pleadings; participating in client meetings, strategy discussions and negotiations; appearing before public agencies; and observing court arguments. EDC attorneys involve students in every aspect of actual cases.
Desired Qualifications:
2L students with a background or interest in environmental law, and a demonstrated commitment to public interest work.
Deadlines:
We have filled our summer 2022 clerkship and externship positions and are no longer taking applications.
A Stipend and/or housing assistance may be available.
EDC is proud to be an equal opportunity employer and is committed to cultivating a diverse and inclusive work culture. We believe that a diverse workforce that includes historically marginalized and excluded groups of people improves our ability to assist our clients; enhances thoughtful engagement; inspires innovation and creativity; and promotes critical thinking and solution-finding. EDC is devoted to hiring a diverse team of qualified people with respect to gender identity (including gender expression), race, sexual orientation, family status, religion, ethnicity, age, physical abilities, and other factors. EDC will also make reasonable accommodations for qualified people with disabilities.