Join our Team
Thank you for your interest in being part of this small and dedicated team! We welcome your application!
Jobs
We do not have any positions open at this time. Please check back for updates.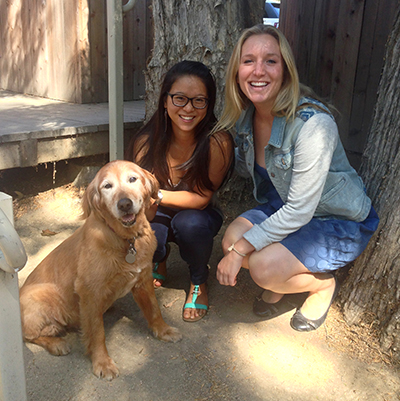 Internships
Event Coordinator Assistant Internship (posted 12/22/21)
We are looking for an Event Coordinator Assistant Intern to join our team and assist with our largest fundraising event, Green & Blue: A Coastal Celebration, in addition to some smaller EDC events. The ideal candidate for this role is someone who is organized, self-motivated, persistent, and great with people. The intern's primary role will be to solicit, track, acknowledge receipt, and coordinate pick-up of items for the event's silent auction. This position will be primarily supervised by EDC's Office Manager and Event Coordinator, with additional direction from our Development Coordinator. Other duties may include assisting EDC's administrative team with tasks related to this and other events, development support, and potential assistance with EDC's outreach and communication efforts as needed. This is a great opportunity for someone looking to get event planning and fundraising experience, who has a passion for environmental protection and conservation, and who wants to be part of a fun team. Full description and application instructions here.
Law Clerk Program
EDC hires law students for summer clerkships as well as externships during the regular school year. Law clerks and externs are involved in substantive activities such as conducting legal research; drafting memos and pleadings; participating in client meetings, strategy discussions and negotiations; appearing before public agencies; and observing court arguments. EDC attorneys involve students in every aspect of actual cases.
Desired Qualifications:
2L students with a background or interest in environmental law, and a demonstrated commitment to public interest work.
Application Procedure:
Please submit your cover letter, resume, writing sample, law school transcript, and a list of three references to Daniel Elkin, Office Manager and Event Coordinator at [email protected].
Deadlines:
We have filled our summer 2022 clerkship positions and are no longer taking applications.
Applications for semester-length externships are accepted anytime, and evaluated on a rolling basis.
A Stipend and/or housing assistance may be available.
EDC is proud to be an equal opportunity employer and is committed to cultivating a diverse and inclusive work culture. We believe that a diverse workforce improves our ability to assist our clients; enhances intellectual engagement; inspires innovation and creativity; and promotes skills like critical thinking and problem-solving. EDC is dedicated to hiring a diverse team of qualified individuals with respect to gender identity (including gender expression), race, sexual orientation, family status, religion, ethnicity, age, physical abilities, and other factors. EDC will also make reasonable accommodations for qualified individuals with disabilities.