Join our Team
Thank you for your interest in being part of this small and dedicated team! We welcome your application!
Jobs
Marine Program Analyst [posted 5/3]
EDC seeks a part-time analyst to support the Marine Program through research and analysis regarding multiple issues affecting the Santa Barbara Channel region, including offshore wind, marine protected areas, aquaculture, shipping, among others. The analyst will work with EDC's Senior Director of the Marine Program and experts to develop scientifically-based analysis, prepare reports, draft comment letters, participate in meetings, and assist with outreach and communication materials. This position is a unique opportunity to work on multiple marine conservation issues, with a variety of stakeholders (e.g., nonprofit, agency, industry, elected officials), among a passionate team. FULL JOB DESCRIPTION>>
Compensation
This is a part-time, non-exempt position with available funding for one year with possibility of extension (20-29 hours per week, $22-$25/hour, based on experience). Vacation, holidays, and sick leave are provided. Employer match of 3% to a Simple IRA retirement account. Position does not include health insurance. The staff member may work in our Santa Barbara office, remote, or a hybrid schedule. Candidates must have access to a computer and reliable internet.
To apply please send a cover letter, resume, and writing sample (research specific) to [email protected] preferably by May 20, 2022. We will be reviewing applications on a rolling basis and would like to fill this position as soon as possible.
Office Manager & Event Coordinator [posted 4/26]
EDC is seeking a full time Office Manager & Event Coordinator to play a unique dual role in executing the organization's administration and helping to meet its development goals. This position is integral in both ensuring EDC's Santa Barbara office runs smooth and efficiently, and with public outreach and fundraising events. The person will oversee facility and office infrastructure and will be our internal lead on maintaining basic Information Technology systems, in coordination with our external IT consultants. The position is accountable for maintaining relationships with vendors and contractors which service EDC's physical plant, coordinating necessary maintenance, and maintaining office equipment and supplies. The Office Manager & Event Coordinator also manages many EDC events, including planning and execution of our TGIF! series and volunteer appreciation party, and assists with development events including EDC's annual fundraiser. This includes sponsorship and in-kind donation solicitations, securing vendor contracts, and obtaining permits. This position also oversees EDC's volunteer program, recruiting, training, maintaining relationships, and managing them during outreach events. This position reports directly to the organization's Assistant Director and also works closely with our Development Director and Executive Director. FULL JOB DESCRIPTION>>
EDC offers a competitive benefit package and salary.
To apply please submit resume and cover letter to [email protected] preferably by May 16. Applications will be accepted on a rolling basis and would like to fill the position ASAP. We kindly request no telephone inquiries regarding this position.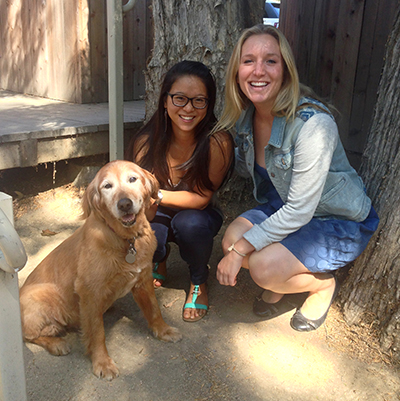 Internships
Event Coordinator Assistant Internship (posted 12/22/21)
We are looking for an Event Coordinator Assistant Intern to join our team and assist with our largest fundraising event, Green & Blue: A Coastal Celebration, in addition to some smaller EDC events. The ideal candidate for this role is someone who is organized, self-motivated, persistent, and great with people. The intern's primary role will be to solicit, track, acknowledge receipt, and coordinate pick-up of items for the event's silent auction. This position will be primarily supervised by EDC's Office Manager and Event Coordinator, with additional direction from our Development Coordinator. Other duties may include assisting EDC's administrative team with tasks related to this and other events, development support, and potential assistance with EDC's outreach and communication efforts as needed. This is a great opportunity for someone looking to get event planning and fundraising experience, who has a passion for environmental protection and conservation, and who wants to be part of a fun team. Full description and application instructions here.
Law Clerk Program
EDC hires law students for summer clerkships as well as externships during the regular school year. Law clerks and externs are involved in substantive activities such as conducting legal research; drafting memos and pleadings; participating in client meetings, strategy discussions and negotiations; appearing before public agencies; and observing court arguments. EDC attorneys involve students in every aspect of actual cases.
Desired Qualifications:
2L students with a background or interest in environmental law, and a demonstrated commitment to public interest work.
Application Procedure:
Please submit your cover letter, resume, writing sample, law school transcript, and a list of three references to Daniel Elkin, Office Manager and Event Coordinator at [email protected].
Deadlines:
We have filled our summer 2022 clerkship positions and are no longer taking applications.
Applications for semester-length externships are accepted anytime, and evaluated on a rolling basis.
A Stipend and/or housing assistance may be available.
EDC is proud to be an equal opportunity employer and is committed to cultivating a diverse and inclusive work culture. We believe that a diverse workforce improves our ability to assist our clients; enhances intellectual engagement; inspires innovation and creativity; and promotes skills like critical thinking and problem-solving. EDC is dedicated to hiring a diverse team of qualified individuals with respect to gender identity (including gender expression), race, sexual orientation, family status, religion, ethnicity, age, physical abilities, and other factors. EDC will also make reasonable accommodations for qualified individuals with disabilities.