Join our Team
Thank you for your interest in being part of this small and dedicated team! We welcome your application!
Jobs
Marine Program Director (posted 3/13/23)
EDC is seeking applicants to fill a full-time, mid-to-senior level Marine Program Director position in our Santa Barbara Office. The position is available April 1, 2023. The Marine Program Director is individually responsible for managing the strategic direction for all aspects of the Marine Program, project planning and management, and provides support for the legal team. EDC's Marine Program strives to use innovative approaches to resource management and build strategic partnerships with a variety of community‐based groups, agencies, and stakeholders. Current and potential projects include:
Offshore wind: Support the transition away from fossil fuels while ensuring projects are responsibly developed.
Offshore oil and gas: Ensure oil and gas platform decommissioning decisions are science-based, and advocate for the end of offshore oil and gas development.
Marine protected areas (MPAs): Advocate for our thriving network of MPAs as an important ocean conservation tool.
National marine sanctuaries: Support management of Channel Islands National Marine Sanctuary and the designation of Chumash Heritage National Marine Sanctuary.
Whale conservation: Advocate for innovative solutions to protect whales from industrial development.
Commercial and industrial development: monitor and respond to proposals for development in marine waters, including, e.g., open ocean aquaculture.
The Marine Program Director works under the supervision of the Chief Counsel, in collaboration with the Executive Director on funding and other administrative priorities, and in close partnership with other EDC staff. Key responsibilities include:
Lead innovative strategic program planning.
Execute strategies and achieve outcomes that progress the goals for each of the projects within the Marine Program.
Develop and execute new projects.
Conduct research regarding pending and emerging ocean issues.
Develop recommendations and management strategies.
Supervise EDC's Marine Analyst, interns, and volunteers.
Assist lawyers in reviewing environmental, scientific, and technical documents.
Prepare comment letters and testify at public hearings; work with experts to develop scientifically based analysis of issues.
Maintain strong relationships with donors and funders.
Support grant acquisition and reporting, as well as fundraising events and activities.
Provide program updates to EDC's Board of Directors.
Participate in events, forums, and tabling activities.
Other duties may include serving on councils, convening working groups, and chairing or co‐chairing other collaborative and stakeholder processes.
Benefits & Compensation
EDC offers a generous benefit package including health, dental, vision, long-term disability, life insurance, and retirement matching contribution for employees, plus contributions toward health insurance coverage for dependents and spouses. Paid vacation and sick leave are provided, plus the following ten (10) holiday days: New Year's Day, Martin Luther King Day, President's Day, Cesar Chavez Day, Memorial Day, Juneteenth, Fourth of July, Labor Day, Thanksgiving, and the day after Thanksgiving. In addition, employees are paid during EDC's Winter Break, from December 24 through December 31, when our office is closed. This is a full-time position located in Santa Barbara with the opportunity to work a hybrid schedule. The compensation range is $80-90,000.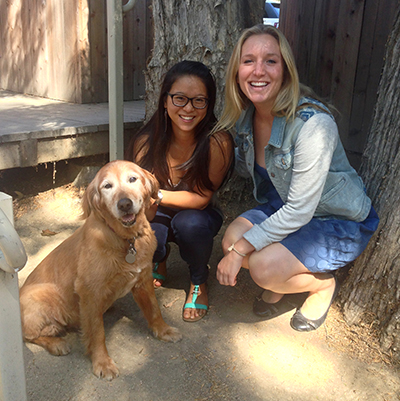 Internships
Thanks for your interest in an internship with us. We do not have any openings at this point in time. Please check back regularly for new opportunities.
Law Clerk Program
EDC hires law students for summer clerkships as well as externships during the regular school year.  Law clerks and externs are involved in substantive activities such as conducting legal research; drafting memos and pleadings; participating in client meetings, strategy discussions and negotiations; appearing before public agencies; and observing court arguments.  EDC attorneys involve students in every aspect of actual cases.
Desired Qualifications:
2L students with a background or interest in environmental law, and a demonstrated commitment to public interest work.
Deadlines:
We have filled our summer 2023 clerkship and externship positions and are no longer taking applications.
A Stipend and/or housing assistance may be available. 
EDC is proud to be an equal opportunity employer and is committed to cultivating a diverse and inclusive work culture. We believe that a diverse workforce that includes historically marginalized and excluded groups of people improves our ability to assist our clients; enhances intellectual engagement; inspires innovation and creativity; and promotes critical thinking and solution-finding. EDC is devoted to hiring a diverse team of qualified people with respect to gender identity (including gender expression), race, sexual orientation, family status, religion, ethnicity, age, physical abilities, and other factors. EDC will also make reasonable accommodations for qualified people with disabilities.