Staff
Matthew Campa
Legal Fellow
Matthew Campa graduated magna cum laude from Lewis and Clark Law School in May, 2022. While at Lewis and Clark, Matthew took first place in the National Environmental Moot Court competition, served as the chair for the Northwest Environmental Defense Center's Diversity, Equity, and Inclusion committee, and clerked for Earthrise Law Center and Neighbors for Clean Air. Matthew also worked extensivley on wetland preservation in Alaska through section 404 of the CWA. In recognition of his commitment to conservation, Matthew was selected as Lewis and Clark's 2022 Wyss Scholarship recipient. In his free time, Matthew enjoys fishing, reading, and playing poker.
Lauren Davis
HR Consultant
Lauren is a Human Resources professional, and has spent nearly 20-years working with both for-profit and non-profit clients in a variety of different industries. She is the President and Principal Consultant of KLJD Consulting, providing HR guidance to many businesses in Santa Barbara and throughout California. Lauren has supported EDC's human resources needs since the beginning of 2022.
Jenna Dahlin
Event Intern
Jenna is an undergraduate at the University of California, Santa Barbara pursuing a degree in Political Science and Professional Writing. She has been working with the EDC team to pull together the logistics of our annual fundraiser, Green & Blue, and other community events. Jenna has been a leader within the Surfrider Foundation for five years and aspires to work in Environmental and Climate Policy. Growing up in Northern California, Jenna is passionate about protecting the beautiful places and environment that make it home!
Azsha Hudson
Marine Analyst
Azsha graduated from Scripps Institution of Oceanography, UCSD with a M.A.S. in marine biodiversity and conservation. While studying at Scripps, Azsha worked with California Marine Sanctuary Foundation as a research analyst , conducting research on the conservation status, health, and threats towards California's estuaries. Azsha enjoys hiking (in the fall and winter), paddle boarding in San Diego Bay, and reading at parks with her dog.
Venessa Hutchins
Office Manager & Event Coordinator
Venessa holds a Bachelor of Arts in Environmental Studies from the University of California Santa Cruz and a Master of Science in Human Development & Family Studies from the University of Rhode Island. Venessa joined the EDC in 2023 after more than 15 years of work in Higher Education Student Affairs. During her time working with college students, Venessa remained connected to her passion for the outdoors and environmental protection through the planning of camping trips and retreats, day and weekend trips to the Channel Islands, and events related to marine conservation and environmental justice. Venessa enjoys supporting the great work of the EDC through administrative assistance to the staff, management of our volunteer program, and event coordination.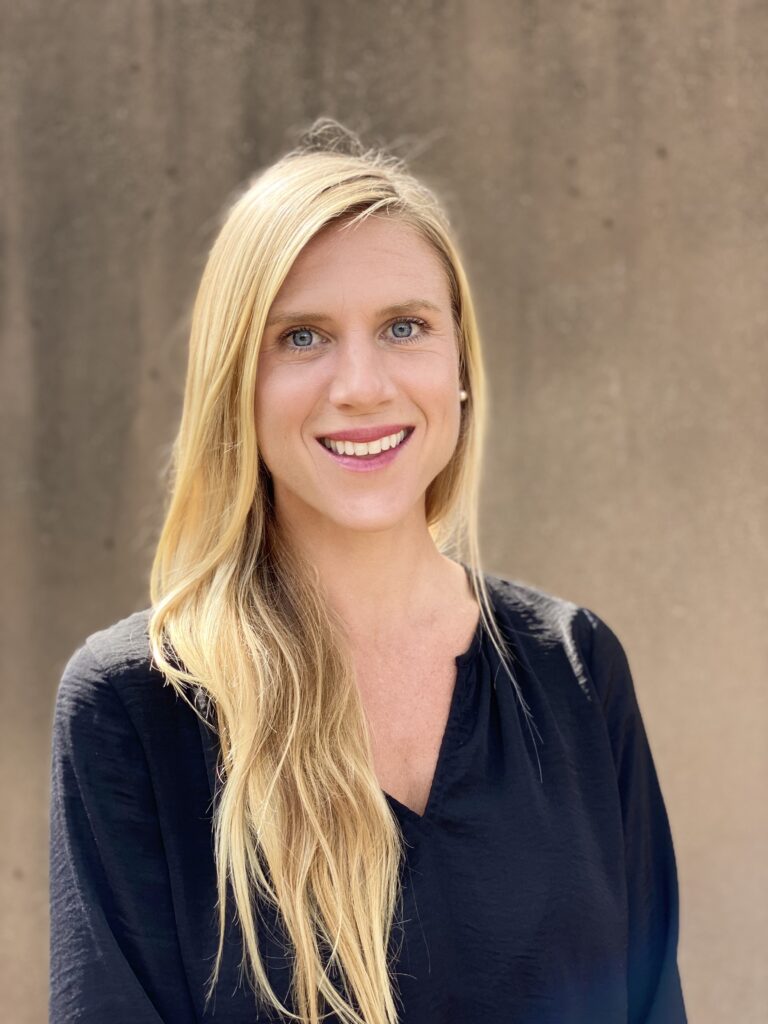 Maggie Hall
Senior Attorney
Before joining EDC, Maggie worked at Los Angeles Waterkeeper and was a law clerk at the Northwest Environmental Defense Center, Earthjustice, and Earthrise Law Center. She holds a J.D. from Lewis & Clark Law School and a B.A. from New York University. During law school, Maggie argued before Chief Justice John Roberts in the Advocate of the Year Competition, and was a member of the first place team in a national moot court competition. She has also co-authored an article in the Natural Resources Journal on Ninth Circuit administrative law. In her free time, Maggie enjoys stand up paddle boarding, hiking, travel, and yoga.
Alex Katz
Executive Director
Alex joined EDC in 2023, bringing 25 years of experience in public service and communications to the fight for environmental protection. He has worked at every level of government in California – local, state, and federal – and is deeply committed to climate action, conservation, and environmental justice. He has served in leadership roles including as a senior staff member for Congresswoman Barbara Lee and as Chief of Staff in the Oakland City Attorney's Office, where he helped to initiate major climate litigation against some of the biggest fossil fuel companies in the world. Alex previously worked as a newspaper reporter in Southern California and the Bay Area. In 2022, he completed the Beahrs Environmental Leadership Program at UC Berkeley.
Rachel Kondor
Staff Attorney
Rachel joined EDC in 2021. After working for environmental advocacy organizations in Arizona, Rachel spent more than a decade working for federal lawmakers, as senior legislative assistant on environmental and tribal matters to Congressman Raúl Grijalva, and later as a local representative of Congresswoman Lois Capps. She has served on the boards of several environmental non-profits, including the California Wilderness Coalition, and Natural Allies. She received her undergraduate degree from the University of Arizona and her Juris Doctor from Lewis and Clark Law School in Portland with a Certificate in Environmental and Natural Resources Law. Rachel is an active and dedicated volunteer on political campaigns, from local to national races, and everything in between.
Linda Krop
Chief Counsel
Linda has worked at EDC as a staff attorney since 1989 and as Chief Counsel since 1999. Linda's specialties include fighting offshore oil and gas development, protecting natural resources, and preserving open space lands. Linda's successes include the unprecedented termination of 40 federal oil and gas leases offshore California, defeat of several specific oil drilling projects, and preservation of important areas for public access and ecological protection, including Hearst Ranch, Ellwood, Carpinteria Bluffs and Sedgwick Ranch. Linda represented the conservation community on the Channel Islands National Marine Sanctuary Advisory Council from 1998-2013, and teaches Environmental Law at UCSB.
Pearl Lee
Accounting Manager
Pearl has managed EDC's finances since 2015. Pearl has provided bookkeeping services for many nonprofits and local businesses in the Santa Barbara area. When she is not at work you will find her with her two golden retrievers at the dog park or on the beach.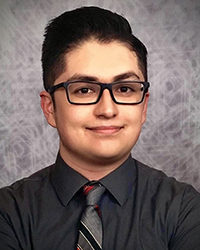 Matthew Ramirez
Legal Fellow
Matthew studied environmental law at UC Irvine and UCLA, after earning his bachelor's in Ecology & Evolutionary Biology from Princeton. A lifelong SoCal native and all-time renowned Lorax-level tree-hugger, before coming to EDC he did nonprofit legal and advocacy work with the Environmental Protection Information Center (EPIC) in the heart of California's redwood country, as well as with the Watershed Institute in New Jersey. With sharp determination and an indefatigable spirit, Matthew is eager to fight for people's rights to a healthy environment, the right to access open spaces, and the rights of the trees and other natural entities themselves.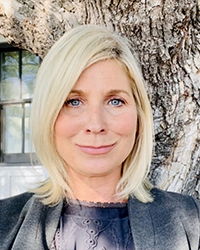 Alicia Roessler
Senior Attorney
After graduating from the Northwestern School of Law at Lewis and Clark College, Alicia served on EDC's Board of Directors in 2002 while she was an attorney at Cappello and Noel, LLP. She later joined EDC's legal team and specializes in protecting ocean and coastal resources, open space, water quality, and fighting oil and gas development impacting environmental justice communities. Alicia's successes include the denial of offshore LNG, the unprecedented defeat of PCEC's cyclic steam oil project, the rejection of Phillips 66 oil train lawsuit, and the denial of the Puente power plant. Alicia is published in the Animal Law Journal and Santa Barbara Lawyer magazine.
Jian Hong Shi
Communications & Development Intern
Jian Hong joined EDC at the beginning of 2023 as a McCune-Capps Intern from UC Santa Barbara. She is strengthening EDC's social media presence and assisting with other outreach like website program pages and the monthly Messenger. She is currently pursuing a B.A. in Environmental Studies at UCSB and plans on going into the federal government post-grad. She spends a lot of time listening to podcasts, cooking, and wishing she had her driver's license!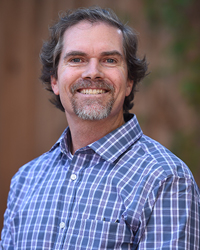 Brian Trautwein
Senior Analyst/Watershed Program Director
Brian grew up in Goleta beginning in 1970, attended local schools including UCSB, graduated with High Honors in 1990 and earned various accolades including the Environmental Studies Department's first Outstanding Alumni Award. Brian founded the Santa Barbara Urban Creeks Council in 1987 and served as the group's Executive Director until 1997. Brian received the statewide Outstanding Organizer Award after increasing the Council's membership from 150 to 3,000 in one year. A stream restoration manager and biologist, he was named California Trout's Streamkeeper. Brian has twice been recognized as a Santa Barbara Independent Local Hero before beginning his tenure at EDC.
Betsy Weber
Assistant Director
Betsy joined EDC in 2007 after working at the Wyoming Wilderness Association to protect and expand federal Wilderness Areas in her home state. She serves as the interface between EDC and the public by coordinating community outreach and education initiatives, along with EDC's array of public, media, and online communications. Betsy also conducts operations administration and event planning. She earned her B.A. in Anthropology from the University of California, Santa Cruz.
April Zhang
Advocacy Intern
April Zhang is an undergraduate student at UCSB from Shenzhen, China. She is working with EDC's attorneys to analyze the status of the previously erupted Plains All American pipelines through resources such as the Public Records Act and interviews with officials. While pursuing her B.S. in Environmental Studies and a minor in Spatial Studies, she is also President of the UCSB Model UN team and Section Editor of the campus newspaper. In her free time, April enjoys being an amateur landscape photographer, building Legos, and reading.