Board of Directors & Advisory Board
Judy Pirkowitsch, President
Financial Advisor
Judy, CRPC®, CDFA™ came to Santa Barbara over 36 years ago to complete her Math degree at UCSB. She utilizes her analytical skills as an Investment Advisor and Business Financial Advisor, with 23 years of experience with Ameriprise Financial. Judy enjoys being actively involved in the community, and is an avid bicyclist.
 Dave Davis, Vice- President
Leading Environmental Activist
Dave has been deeply involved in environmental matters for over 45 years dating back to his student days at UCSB during the 1969 Santa Barbara oil spill.  Dave has served as Board President and CEO of the Community Environmental Council, managed community development and city planning for the City of Santa Barbara and taught environmental studies at UCLA and Moorpark College.  Dave currently serves on many civic and non-profit boards which focus on transit, air quality, water and climate change.  Dave received his B.A. and M.A. in Economics from the University of California at Santa Barbara. 
Diane Wondolowski, Treasurer
COO and CFO, Santa Barbara Museum of Natural History
Diane Wondolowski is the Chief Operating Officer and Chief Financial Officer of the Santa Barbara Museum of Natural History. After beginning her career as a CPA, Mrs. Wondolowski went on to serve as Director of Finance with the Museum of Natural History before moving to become CFO for the Santa Barbara Museum of Art, and then returning to the Museum of Natural History. She co-founded the Not-for-Profit Networking breakfast, facilitated the Santa Barbara Nonprofit Financial Manager's roundtable, and presents on nonprofit financial topics in addition to actively serving on the boards of numerous nonprofit organizations.
Katy Allen, Secretary
Community Activist
Katy moved to Santa Barbara from rural New York in 1975 with her family and although she has lived and worked elsewhere since the 80s, she returned to SB in 2011.  Katy has worked for several environmental nonprofits in the San Francisco Bay area, worked as a ski instructor, a counselor for adults in crisis, and a landscape gardener.  In 2003, she and her husband Gary moved to Mendocino County and homesteaded on a remote piece of land and built a small solar powered home off grid.  Now back in SB, she works as a keeper aide at the Zoo, spending most of her time with the Big Cats.  International Wildlife Conservation is her passion.  She has traveled widely from the Peruvian Amazon to India and brings a unique perspective to EDC.
Dennis Allen
Founder/Board Chair, Allen Construction
Dennis Allen is Chairman of the Board of Allen Construction, a general contracting firm, specializing in environmentally-friendly, custom residential building. Dennis is active in community organizations: the Green Building Alliance, the Architectural 2030 Challenge, the local chapter of the American Institute of Architects, and the Santa Barbara Contractors Association. Currently as President of the Bren Graduate School Dean's Council at the University of California, Santa Barbara, he is heavily involved in efforts to infuse sustainability into campus curriculum and buildings. For the past 12 years, he has served as a consultant on the County's Innovative Building Review Committee, a committee that encourages energy efficiency and sustainable practices in building projects.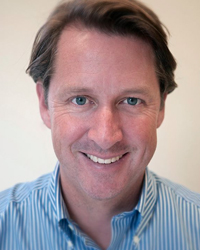 Daniel Emmett
CEO, Next Energy Technologies, Inc.
Daniel is co-founder and CEO of Next Energy Technologies, Inc., a developer of printable, transparent solar coatings. Daniel has spent his career at the intersection of energy and the environment including as Managing Director of Innovo Energy Solutions Group and as Executive Director of Energy Independence Now.  Daniel has also worked on energy efficiency and conservation in the commercial real estate sector, for a Los Angeles charitable foundation, and with the Indonesian Ministry of Agriculture. He holds a B.A. from U.C. Santa Cruz in Environmental Studies and Economics and an M.A. in International Development Policy from Stanford University.  Daniel serves on the Boards of the EDC, Seventh Generation Advisors, and the UCLA Law Institute on Climate Change and the Environment.
Richard Francis
Attorney
Richard, appointed to the Board in September, 2012, has been a community activist for all of his 30+ years in Ventura. Richard co-founded and authored the SOAR initiatives which protect agriculture and open-space, putting him at the forefront of environmental protection issues throughout the county. As the former Mayor of Ventura, and the owner/director of his own multi-attorney law firm, he brings a unique skill set to the Board. Richard enjoys being with his wife, Nancy, a Planning Commissioner for the City of Ventura, traveling and being "empty nesters," having raised their twins Hannah and Dillon, each currently attending different UC campuses.
James W. Hammock, MAI
Real Estate Appraiser and Consultant
Jim brings a wealth of experience in real estate valuation in the local region following a 40-year career in Santa Barbara as senior partner in the firm of Hammock, Arnold, Smith and Company.  His long-time association with conservation groups such as The Land Trust for Santa Barbara County and The Trust for Public Land provides a valuable resource.  Jim retired from the Board of the Santa Barbara Humane Society recently, after 29 years of service and several terms as Board President.  Jim, and his wife Lisa, are long-time docent volunteers at the Land Trust's Arroyo Hondo Preserve on the Gaviota Coast.
Gary J. Hill, Esq.
Attorney
Gary has practiced as a litigation attorney in Santa Barbara for over 35 years concentrating in resolving business and personal disputes in a wide variety of areas including corporate, financial, and real estate. He has served on a number of nonprofit Boards and as counsel to several public Boards and is currently actively involved in teaching Buddhist mindfulness meditation.
Rocío Lozano-Knowlton
Executive Director, MERITO Foundation
Rocío is the Executive Director of the Ventura County based nonprofit MERITO Foundation which provides programs that build ocean and environmental stewardship, help increase understanding of oceanrelated threats, and motivate culturally diverse students to pursue careers in ocean science or resource protection. Rocio founded the organization after almost a decade with the Channel Islands National Marine Sanctuary where she drew upon her experience as an Oceanographer, doing work for various marine conservation organizations, and as a business owner in Mexico.
Gail Osherenko
Educator, Environmental Film Maker
Gail, JD, University of California, Davis (1975), worked as a lawyer in all three branches of the federal government, helped draft the California Coastal Act, taught coastal and ocean law and policy at UCSB's Bren School of Environmental Science and Management, served on the Vermont Water Resources Board, and is currently an independent film maker. Her most recent film BROKE documents the Santa Barbara Oil Pipeline Spill of 2015. She has co-authored or edited three books on the Arctic as well as numerous scholarly articles on coastal and ocean law and policy. She is a past President of EDC's Board and has served on it since 2004.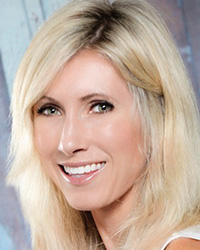 Leanne Schlinger
Founder, Owner of Santa Ynez Vacation Rentals
Leanne has led Santa Ynez Vacation Rentals since she founded it in 2006. A recent "40 under 40" award recipient from the Pacific Coast Business Times, Leanne graduated cum laude from UCSB with a degree in Law and Society. Beyond EDC, Leanne serves on the board of MOXI, the Granada Theater, and on the President's Council for the Community Environmental Council
Jim Salzman
Jim is the Donald Bren Distinguished Professor of Environmental Law with joint appointments at the Environment School at UCSB and the UCLA Law School. A graduate of Yale College and Harvard Law School, he has written more than eight books and eighty articles. He frequently appears as a media commentator and has lectured on environmental policy on every continent except Antarctica. Active in policy debates, he serves on EPA's National Drinking Water Advisory Council and on the Trade and Environment Policy Advisory Committee. He has been a visiting law professor at Columbia, Harvard, Stanford, and Yale as well as at five foreign universities. 
Sally Semegen
Jeweler/Metalsmith
Upon arriving in Carpinteria for high school, Sally was overtaken with the natural beauty of California's south central coast, and she knew this was a place she wanted to call home. She relocated permanently to Santa Barbara in 2007.  As a trustee for the Roger S. Firestone Foundation, Sally is dedicated to environmental conservation, education and dog rescue organizations on the South Coast. She holds a B.A. in English and Italian from the University of Virginia and an MBA from Pepperdine University, and has a professional background in writing, communications and marketing, and event production. Sally enjoys brunch, traveling, gardening, sailing and horseback riding.
Rob Tadlock
Intellectual Property Counsel, Patagonia
Rob is Intellectual Property Counsel / Director of Brand Protection at Patagonia  where he is responsible for Patagonia's intellectual property portfolio, litigation, and legal support for marketing and advocacy.  He is a member of Patagonia's Grants Council and advises the company on its environmental advocacy programs.  Prior to joining Patagonia he was a litigation partner in a San Francisco law firm.  He and his family moved to Santa Barbara in 2014.
Advisory Board
Bruce Anticouni
Michael Behrman, M.D.
Susan Bower
Yvon Chouinard
Neil Dipaola
Paul Franz
Joyce Howerton
Craig Madsen
Marc McGinnes
Lessie Nixon-Schontzler
Bob Ornstein
Pauline Abbe, In Memorium
Harriet Miller, In Memorium
Selma Rubin, In Memorium
Herman Warsh, In Memorium