Board of Directors & Advisory Board
Rob Tadlock, President
Intellectual Property Counsel, Patagonia
Rob is Intellectual Property Counsel / Director of Brand Protection at Patagonia where he is responsible for Patagonia's intellectual property portfolio, litigation, and legal support for marketing and advocacy. He is a member of Patagonia's Grants Council and advises the company on its environmental advocacy programs. Prior to joining Patagonia he was a litigation partner in a San Francisco law firm. He and his family moved to Santa Barbara in 2014.
Sabrina Venskus, Vice President
Attorney
Ms. Venskus' is the principle of Venskus & Association APC, a litigation practice in Los Angeles and Ventura counties which includes environmental and natural resources, land use and zoning, housing rights, historic and archeological resources preservation, energy regulation, and open government law. Ms. Venskus graduated with honors from UCLA and received her law degree from Northwestern School of Law of Lewis and Clark College in Portland, Oregon, earning a certificate in Environmental and Natural Resources Law.
Diane Wondolowski, Treasurer
COO and CFO, Santa Barbara Museum of Natural History
Diane Wondolowski is the Chief Operating Officer and Chief Financial Officer of the Santa Barbara Museum of Natural History. After beginning her career as a CPA, Mrs. Wondolowski went on to serve as Director of Finance with the Museum of Natural History before moving to become CFO for the Santa Barbara Museum of Art, and then returning to the Museum of Natural History. She co-founded the Not-for-Profit Networking breakfast, facilitated the Santa Barbara Nonprofit Financial Manager's roundtable, and presents on nonprofit financial topics in addition to actively serving on the boards of numerous nonprofit organizations.
Lauren Trujillo, Secretary
Foundation Director of Santa Barbara Public Library
Lauren Trujillo first came to Santa Barbara to attend UCSB where she received a B.A. in History. She received her Masters in Library and Information Science from UCLA and has worked with several nonprofits in Santa Barbara including the Isla Vista Memorial Project, the Santa Barbara Mission Archive-Library, the Santa Barbara Trust for Historic Preservation, and the Santa Barbara Historical Museum. She sits on the board for Santa Barbara Women's Literary Voices, the Women's Fund of Santa Barbara, United for Libraries, Association for Fundraising Professionals, Northside Optimist Club, and volunteers for the Junior League of Santa Barbara.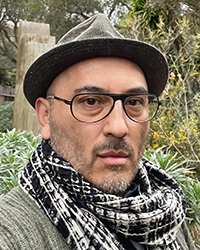 Gerardo Ayala
Health Advocate
Gerardo is a proud Santa Barbara native who has recently returned to social services after almost 20 years in the arts. He is a Health Advocate with the Santa Barbara County Education Office. Previously, he spent 10 years working with the homeless community in Santa Barbara as a School Liaison for homeless families. He has served on a broad range of non-profit boards in Santa Barbara including the Fund for Santa Barbara, The Children's Creative Project, and Court Appointed Special Advocates (CASA).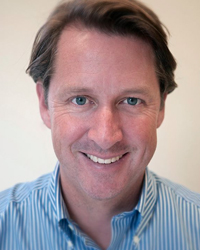 Daniel Emmett
CEO, Next Energy Technologies, Inc.
Daniel is co-founder and CEO of Next Energy Technologies, Inc., a developer of printable, transparent solar coatings. Daniel has spent his career at the intersection of energy and the environment including as Managing Director of Innovo Energy Solutions Group and as Executive Director of Energy Independence Now. Daniel has also worked on energy efficiency and conservation in the commercial real estate sector, for a Los Angeles charitable foundation, and with the Indonesian Ministry of Agriculture. He holds a B.A. from U.C. Santa Cruz in Environmental Studies and Economics and an M.A. in International Development Policy from Stanford University. Daniel serves on the Boards of the EDC, Seventh Generation Advisors, and the UCLA Law Institute on Climate Change and the Environment.
Richard Francis
Attorney
Richard, appointed to the Board in September, 2012, has been a community activist for all of his 30+ years in Ventura. Richard co-founded and authored the SOAR initiatives which protect agriculture and open-space, putting him at the forefront of environmental protection issues throughout the county. As the former Mayor of Ventura, and the owner/director of his own multi-attorney law firm, he brings a unique skill set to the Board. Richard enjoys being with his wife, Nancy, a Planning Commissioner for the City of Ventura, traveling and being "empty nesters," having raised their twins Hannah and Dillon, each currently attending different UC campuses.
Vijaya Jammalamadaka
Environmental Specialist
Vijaya comes to EDC with a wealth of environmental experience as a planner and as both an air quality and energy specialist. She has served on nonprofit boards and committees for more than a dozen local organizations over the last two decades in Santa Barbara. In addition to EDC's board, she currently serves on the League of Women Voters of Santa Barbara board and is a docent at the Santa Barbara Botanic Garden.
Christina McGinnis
Environmental Specialist
Christina has worked in the environmental realm since she arrived in Santa Barbara over 30 years ago. She has served on the EDC board in the past and is returning after living in Carmel Valley for seven years. She has worked as a planning consultant to numerous non-profit organizations in Santa Barbara over the years, and is committed to environmental preservation. Most recently, she helped to prepare a Regional Priority Plan for fire resiliency for Santa Barbara County. She also served as policy advisor to the Agricultural Commissioner for Monterey County while living in Carmel Valley. She managed the Open Space Preservation and Education Network as staff to EDC with the goal of building policy bridges between agricultural and environmental factions in the County. She currently serves on the Gaviota Coast Conservancy's Land Use Committee. As of late, Christina is helping to start a new non-profit for Big Sur, called "Keep Big Sur Wild". She has also taught an Environmental Planning class at UCSB.
David Powdrell
CPA
A Certified Public Accountant by trade, David has served on a number of nonprofit boards, most recently as board chair for the Carpinteria Arts Center, 2009-2019. David was voted "Carpinterian of the Year" in 2014. Photography, playing music, writing books and adventure travel are his "happy places". A former surfer, David spent decades photographing the Gaviota Coast. Zaniest adventure; David kayaked a plastic sit-on-top kayak from Oregon to Mexico with some surfing buddies. Environmental issues are paramount to David and his wife, Valerie. Preserving and protecting our incredible open spaces are among David's greatest priorities.
Leanne Schlinger
Environmental Activist, Owner of Full Moon Farms
A passionate environmental activist with a deep concern about climate change, Leanne joined EDC's Board in 2018. Leanne founded Santa Ynez Vacation Rentals immediately after graduating UCSB and spent 15 years managing numerous agricultural ranch properties with prominent clients in Santa Barbara County. In 2016 Leanne was awarded "40 Under 40" by the Pacific Coast Business Times and in 2019 Women's Economic Ventures named her Entrepreneur of the Year. Beyond EDC, Leanne serves on the board of MOXI, the Granada Theater, and on the President's Council for the Community Environmental Council.
Jim Salzman
Donald Bren Distinguished Professor of Environmental Law
Jim is the Donald Bren Distinguished Professor of Environmental Law with joint appointments at the Environment School at UCSB and the UCLA Law School. A graduate of Yale College and Harvard Law School, he has written more than eight books and eighty articles. He frequently appears as a media commentator and has lectured on environmental policy on every continent except Antarctica. Active in policy debates, he serves on EPA's National Drinking Water Advisory Council and on the Trade and Environment Policy Advisory Committee. He has been a visiting law professor at Columbia, Harvard, Stanford, and Yale as well as at five foreign universities.
Advisory Board
Bruce Anticouni
Michael Behrman, M.D.
Yvon Chouinard
Neil Dipaola
Paul Franz
Joyce Howerton
Craig Madsen
Marc McGinnes
Lessie Nixon-Schontzler
Bob Ornstein
Pauline Abbe, In Memoriam
Susan Bower, In Memoriam
Harriet Miller, In Memoriam
Selma Rubin, In Memoriam
Herman Warsh, In Memoriam