Exploding Oil Trains – Coming to Your Community Next?
Important Hearing Scheduled Feb 4-5 in San Luis Obispo – (View talking points)
The world's thirst for oil continues to push the global thermometer upwards as carbon dioxide and methane pollution build in our atmosphere, trapping more and more heat. We are now seeing the results: severe droughts, melting glaciers and snowpack, forest die-offs, species going extinct and extreme weather, including more intense hurricanes in the US. The Environmental Defense Center (EDC) is at the forefront of efforts to prevent new oil drilling, to end existing oil drilling, and to transition to a fossil fuel-free future!
Right now EDC is fighting against one of the most dangerous and polluting oil projects in our entire region: the Phillips 66 Rail Spur Project which, if approved, will send thousands of explosive oil trains right through our South Coast and Central Coast communities. The San Luis Obispo County Planning Commission will decide whether to approve or deny the Project on February 4-5 in SLO.
The Dangerous Rise of Oil Trains
Greed for more and more oil – regardless of the climatic cost to our children and future generations – poses an immediate threat to our families and environment. The use of oil trains – dubbed "rolling time bombs" – to transport crude to refineries is on the rise, and so are deadly accidents involving such trains.
In the last 5 years, the number of crude-carrying oil trains in the US has grown from under 10,000 to over 400,000 – a 40-fold increase. In the next decade, rail oil shipments are predicted to rise from 1 million barrels per day to 4.5 million barrels per day.
Deadly Oil Train Accidents
Since 2013, oil train accidents in the US and Canada have killed many people, polluted the environment, and destroyed property. In Parker's Prairie, Minnesota, 14 cars derailed leaking 26,000 gallons of crude. In Lac-Megantic, Canada, a 72-car oil train derailed and exploded, killing 47 people and leveling the town center. An entire community in Alberta, Canada, was evacuated after 13 cars derailed, exploded and burst into flames.
In Aliceville, Alabama, 20 oil tanker cars derailed – 12 of which exploded – spilling 750,000 gallons and damaging precious wetlands. In Casleton, North Dakota, a freight train travelling below the speed limit crashed into an oil train, causing 18 tanker cars to explode – creating a massive mushroom cloud. Toxic fumes were released, causing 2,300 people to be evacuated, and 400,000 gallons of crude spilled. There have been 23 additional oil train accidents in the US and Canada since the beginning of 2014. The increased rate of accidents is alarming, and the effects to the environment and community health are devastating.
Phillips 66's Santa Maria Refinery Oil Train Project
Despite this dirty and deadly legacy, Phillips 66 is proposing a significant oil train project which will affect the communities and residents in Santa Barbara, Ventura and San Luis Obispo Counties. Up to 5 trains per week from throughout North America would pass through our communities, each pulling 80 tanker cars carrying over 26,000 gallons of crude oil, for a total of up to or exceeding 10 million gallons of crude per week being hauled along our coastline and through our neighborhoods to the Santa Maria Refinery.
The "blast zone" for these oil trains is 1.5 miles wide, placing many residents, workers, and visitors in the tri-counties at risk as these rolling bombs pass through our neighborhoods each week.
Environment At Risk
Oil trains put the lives and the health of our environment and community members in harm's way. The Phillips 66 Rail Spur Project, if approved, will be like a guillotine hanging over our necks. It will pollute our clean air and threaten our precious water supplies and the wildlife that relies on it. The Environmental Impact Report (EIR) for the Project identifies 11 significant impacts that would result, including oil spills fouling important farmland, streams and rivers, and sensitive wildlife habitats. Over 20 acres of rare dune habitat would be taken out to build the project. In addition to paving over the homes of rare plants and wildlife, threatening streams and the Pacific Ocean, neighbors, including residential communities and farms, would be put at great risk. The EIR finds that the Project poses a "significant and unavoidable" risk of causing cancer in nearby residents.
Decision Time is At Hand!
On February 4th and 5th, the San Luis Obispo County Planning Commission will consider whether to grant approval to this dangerous project, or to stand up for the health of local citizens and deny the permit, protecting thousands of local families. EDC is a Santa Barbara-based non-profit, public-interest environmental law firm which represents the Sierra Club, the Center for Biodiversity, and ForestEthics, in opposing the Phillips 66 Rail Spur Project.
EDC has identified a number of mandatory County policies which the Project would violate. Policies for protecting human health and life, sensitive habitats, agriculture and clean air help ensure that our local environment and neighborhoods are safe, clean and enjoyable places to live, study and work. If these policies are not enforced by the Planning Commission, then our quality of life, our safety, our environment, and our property values will suffer.
How You Can Help Prevent an Oil Train Catastrophe
EDC's lawyers and analysts have been working diligently, pouring through thousands of pages of legal and technical documents, as we prepare to fight Phillips 66 for our communities' safety and welfare.
We need your support to stop the oil trains…
Here are three actions you can take to stop the rolling oil train bombs from polluting our neighborhoods and threatening our families:
Share this blog on your Facebook page and social media
Write a letter, expressing your opposition, to the SLO County Planning Commission at 976 Los Osos Street, Room 200 San Luis Obispo, CA 93408-2040,

[email protected]

, and attend the hearing on Feb 4-5 (RSVP to hop on the bus to the hearing), and
Tags: explosion, Oil Trains, Phillips 66, San Luis Obispo
Trackback from your site.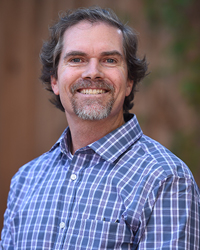 Brian Trautwein
Brian Trautwein is EDC's Environmental Analyst & Watershed Program Coordinator