Refugio Oil Spill Next Steps – Public Participation Is Critical
The Plains All American Pipeline oil spill at Refugio Beach continues to have a significant impact on our community. Clean-up and monitoring operations continue, and the full extent of the environmental and economic harm to our region will not be known for some time. Restoring the environment will take even longer.
The Oil Pollution Act of 1990, which was passed in the aftermath of the Exxon Valdez oil spill, requires state and federal "trustee" agencies to assess the environmental damage from a spill and prepare a plan to restore damaged areas and compensate for the harm that has occurred. This process is known as the Natural Resource Damage Assessment ("NRDA") process and begins with an investigation of the environmental and recreation damage caused by the spill. In the case of the Plains oil spill, such damage includes harm to marine mammals, seabirds, fish, crustaceans and invertebrates, sandy beach habitat, rocky intertidal habitat, subtidal (offshore) habitats, and recreation.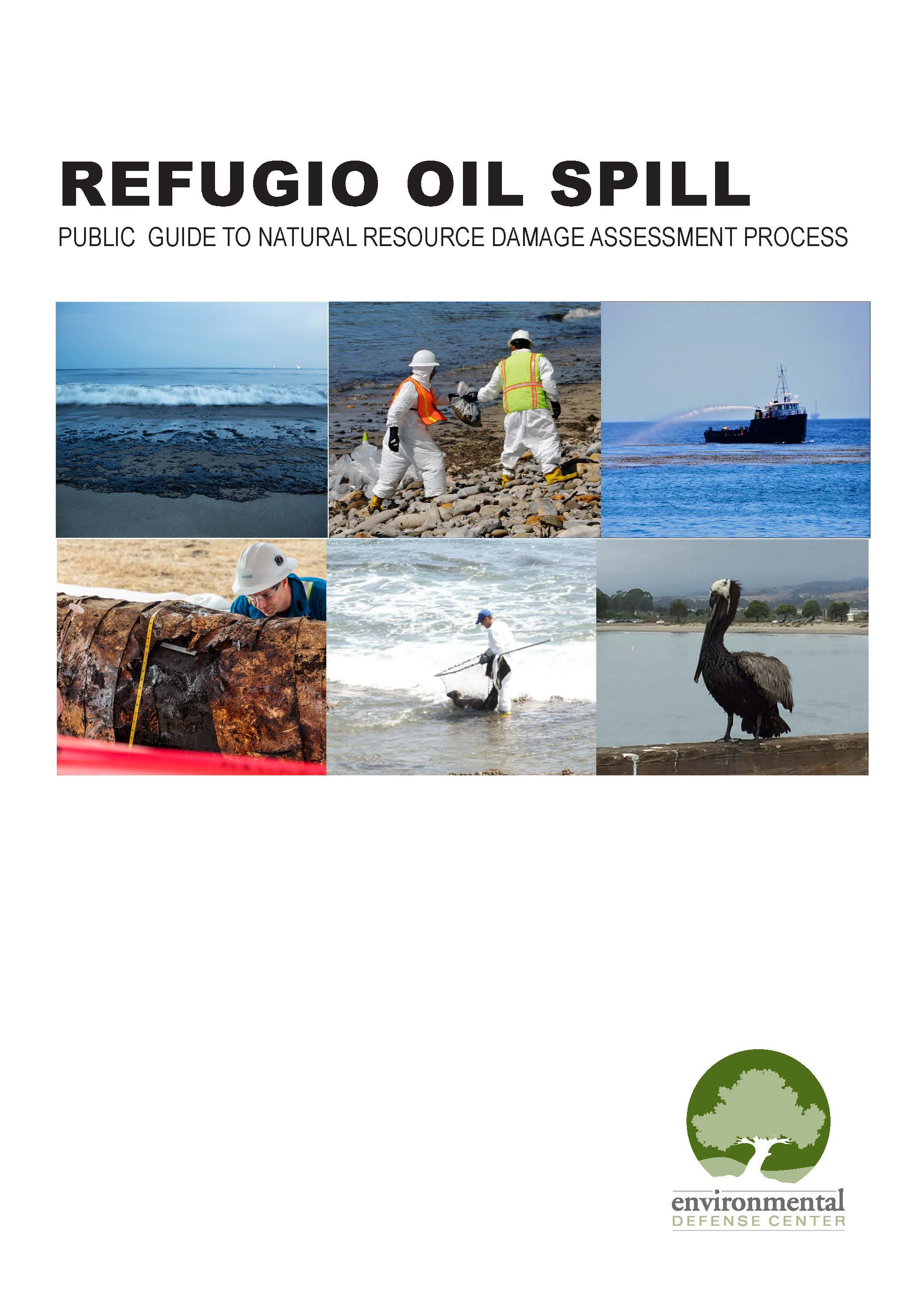 Once the damage assessment is completed, the trustee agencies will determine restoration needs and develop a Restoration Plan. The draft Restoration Plan will be subject to environmental review and public comment. A final Restoration Plan will then be prepared to identify specific restoration projects. Plains, as the Responsible Party, will have to fund the cost of the restoration projects as well as the cost of the NRDA investigation and planning process.
Public participation is critical to the success of the NRDA process. This is our beach, our ocean, and our community that have been impacted, and we need to have a say in how these unique resources are restored. The public process begins with issuance of a Notice of Intent to Conduct Restoration Planning. You can ask to be placed on a list of interested persons to  receive this Notice as well as any other notifications regarding public meetings, workshops, hearings and opportunities to comment at https://www.wildlife.ca.gov/OSPR/NRDA/Refugio. You can also find other relevant information on this website. To learn more about NRDA and its application to the Plains All American Pipeline oil spill, you can read this handy public guide that EDC prepared.
In addition to working on the NRDA process, EDC has taken a leadership role in the response to the oil spill. We were on-site the first day of the spill, and ever since then we have taken steps to prevent future disasters along our coast. So far, EDC has helped restore the protections of the California Coastal Act; supported three new state laws that will help prevent pipeline spills and ensure more immediate and effective response; submitted recommendations for improved federal regulations and requirements for oil pipelines, including the Plains All American Pipeline; testified at legislative oversight hearings; and convened a local coalition to make sure our voices are heard. We continue to provide information to the public and the media to ensure an informed and engaged citizenry.
To be informed about this and other issues relating to the Refugio Oil Spill, please sign up for EDC notices.
Tags: Gaviota Coast, NRDA, Plains All American, Refugio Oil Spill, Santa Barbara
Trackback from your site.