Naples
Goal:

Ensuring this iconic coastal jewel remains undeveloped and accessible

Year Started:

1999

Clients

Surfrider Foundation, Environmental Defense Center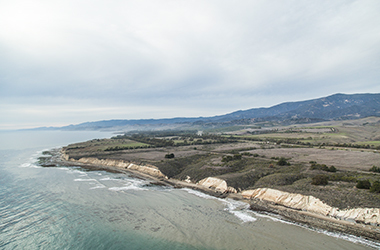 The Environmental Defense Center has been working for decades to permanently protect Naples, the crown jewel of the Gaviota Coast. This is not just one of Southern California's largest remaining continuous stretches of undeveloped rural coastline but also, without exaggeration, one of the most important ecological regions on the planet. The region hosts 1,400 plant and animal species, and the coastal area including Naples Reef is internationally known as a "biodiversity hotspot." The Gaviota Coast boasts some of the oldest and best-preserved archaeological sites in California and attracts more than one million visitors each year to enjoy the beauty of its celebrated beaches, canyons, and trails.
Unfortunately, in 2008 the Santa Barbara County Board of Supervisors approved development of 71 mansions, each up to 10,000 square feet, at Naples. The so called "Santa Barbara Ranch Project," if allowed to proceed, would destroy important coastal habitat and allow urban sprawl up the Gaviota Coast, drastically changing the scenic character of this precious coastline.
EDC presented our concerns to the California Coastal Commission, which must approve the coastal portion of the Project. However, because of a forfeiture of the property and successive ownership changes, the Commission closed the file on the case. We remain vigilant to advocate for strong environmental protections if the Project is re-submitted to the Commission.
In the meantime, EDC is working to help identify a conservation buyer, and with our client will continue our work to ensure the permanent protection of this coastal gem.